About us
Company Profile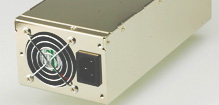 Established in1989, TC Sure Star Computer Co. has been designing and manufacturing quality industrial power supply units and other related power products. From the regular switching power supply line, to full line of high-end Redundant power supply units, Sure Star has grown to one of the leading brands in the IPC power supply industry.
Our company mission is to focus on providing customers with a combination of cutting-edge technology, high quality production, and remarkable customer service. By keeping true to these three principles, we have secured ourselves a strong position in today's competitive market where we have built upon our strength, experience, and technology. We realize that the key to a successful and prosperous relationship with customers is by remaining sensitive to this innovative technology and thusly integrating it with the products to provide the customer with only the finest quality products.
We have been working closely with major computer component manufacturers and system integrators for years to ensure that our product has maintained a high level of compatibility and stability. Our ability to design according to the customers' requirements has given a renown reputation, as our engineers have the keen ability and ample resources to make an OEM project run smoothly and efficiently. We have also setup and currently maintains a global marketing network resulting in the ability to provide outstanding service and the most efficient distribution channels for the prompt delivery of our products.